Fencing for MUGA Pitches (pdf)
Prestige Civils and Sports offers sports fencing to suit all budgets and levels of play at 1.2m, 3m, 4.5m or 5m high. Our fencing comes galvanised and powder coated (RAL green or black) as standard.
Chain link
This is the cheapest option and is often adequate for primary school areas where strength of impact is not an issue and rebound is not required.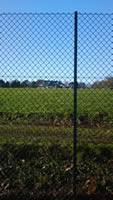 Weld mesh
Weld mesh is the mid-range price option. It can be combined with rebound mesh or rebound boards to 1.2m high.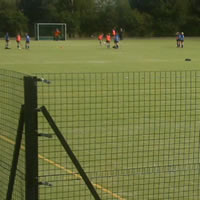 Double wire
The top-of-the-range option. It comes in 2 strengths and can be used in combination with rebound mesh or rebound boards to 1.2m high.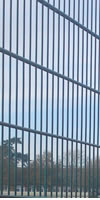 Rebound mesh
This small aperture, mesh offers good strength and rebound and is usually used with double wire fencing for full size football pitches.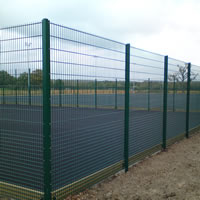 Rebound boards offer more consistent rebound characteristics and quality than rebound mesh and are commonly used for 5-a-side football pitches. Kickboards are used on Hockey pitches and can be used on football pitches for additional strength. They are constructed from 22mm high treated, exterior grade timber.
Gates:
Our single and double gates are constructed in line with the chosen fencing option. Single gates are used for pedestrians and double gates enable maintenance and emergency vehicles to gain access.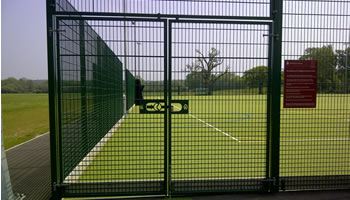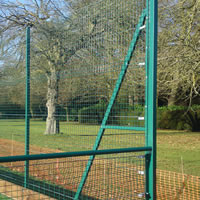 Spectator areas
can be fenced off in different ways using specific spectator rails, commonly to 1.2m high, or using existing perimeter fencing at varying heights.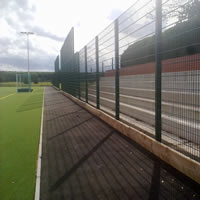 Netting
Division netting can be used to divide large pitches into smaller pitch areas. Netting is suspended from tensioned steel cables hung above the pitch and supported by portable intermediate posts.Overhead netting can be used for ball stop purposes i.e. on pitches close to roads or other hazards. Provision should be made to avoid climbing to retrieve lost balls.